Thought I would share a project blog with a difference... This is not going to be a multi thousand pound mega complicated project...
It couldn't be any further away from most of the amazing build blogs on the LMA forum..
I was looking for a WW1 fighter airframe so I could join in the mayhem that is the 1/4 scale pyrotechnic WW1 slot at the shows, so with the threat of an early demise for the model (by flak or collision?
) I did not want to spend a lot of money on a super scale model or spend hundreds of hours building one..
Then I spotted an advert in the for sale section of the LMA site for a "part built" Nieuport 11... And it was cheap!!!
And here is a photo from the Ad..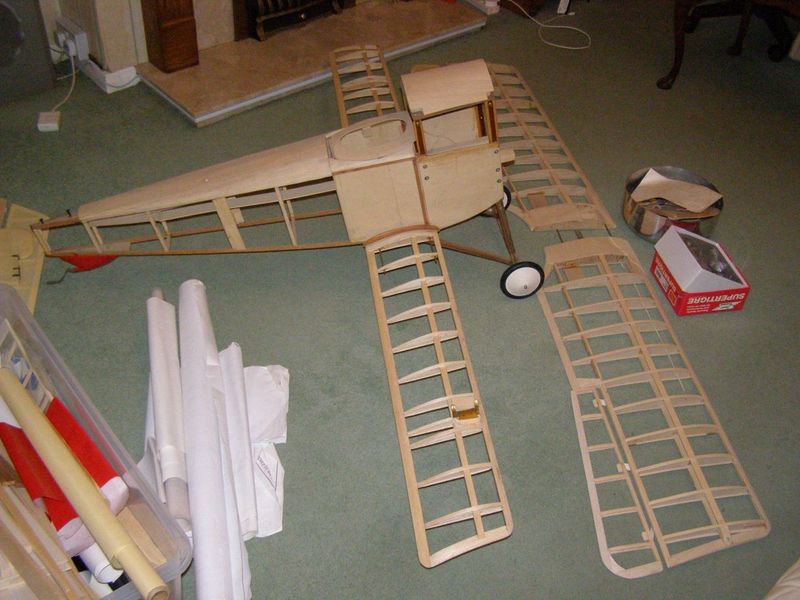 It came with a new uncut cowl, full set of plans, 5 metres of Antique Solartex covering.. And it was only £50
An hours drive to collect and an hours drive home and I had me an airframe!